New Outpatient Services Program Site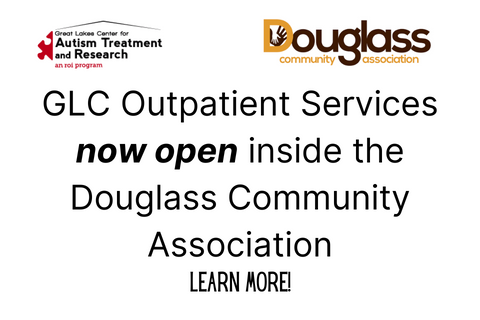 Great Lakes Center for Autism Treatment and Research is now open inside the Douglass Community Association!
GLC provides Applied Behavior Analysis (ABA) therapy for youth with a diagnosis of autism.  Treatment goals are based on assessments and family goals, and typically include increasing functional communication skills, preschool readiness skills, building self-care, adaptive living skills, and improving social skills to prepare youth to lead full and successful lives.
Open Monday through Friday, full days or half days available.